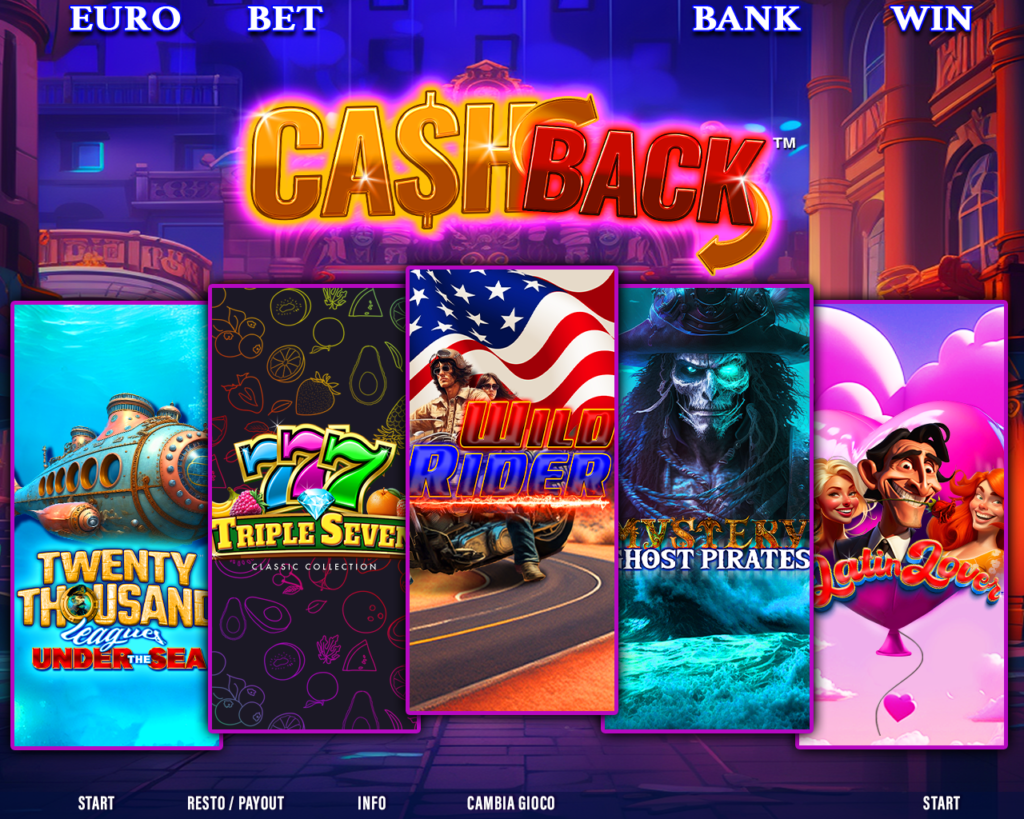 It is the most eagerly awaited novelty for the Italian AWP market.
Cycle:
27,000 games
Payout:
65% as required by Italian law.
Games are big news!
20,000 LEAGUE UNDER SEA, TRIPLE SEVEN, WILD RIDER, MYSTERY GHOST PIRATES and LATIN LOVER will drive you literally crazy.
CASHBACK is available at the best awp italia game resellers.